Annual Meeting
Past Annual Meetings (click here)
2020 UAND Annual Meeting will be Cancelled
You are all very aware of the ongoing spread of the Novel Coronavirus which started in Asia and now has a strong presence in the U.S. In this dynamic, daily-changing environment, the CDC and local health organizations are working with the public to minimize spread of COVID-19.
In a recent letter from the Utah Department of Health it was stated "Public health may take any, or all, of the following steps to protect at-risk people and the general population [including] instructions to limit their exposure to public gathering places such as events, stores, churches, schools, etc.
In the past few days multiple healthcare organizations in the state have placed restrictions on non-essential business travel and conference attendance. Many attendees at the UAND Annual Meeting are employed by these healthcare organizations. To respect their restrictions, the UAND board voted unanimously on March 7 to cancel our meeting.
We have concern for your well-being and that of your family. We apologize for any inconvenience this will cause. Refunds will be processed for those attendees, exhibitors and others who have already registered for the meeting. We appreciate your understanding!



Date: April 9-10, 2020
Location: Viridian Event Center, 8030 S 1825 W, West Jordan, UT 84088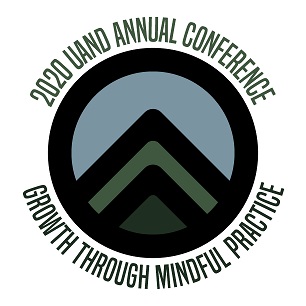 UPCOMING EVENTS
There are no meetings or events posted at this time.