Advocacy
The Utah Academy of Nutrition and Dietetics works hand-in-hand with the Academy of Nutrition and Dietetics to improve the nation's health and advance the profession through research, education and advocacy. Advocacy is critical to achieving the mission, vision, goals and strategies outlined in the Academy's Strategic Plan Roadmap. Public policy significantly influences and forms the Academy's public image and that of the dietetics profession. You can link to information on this page and in the special topics listed to the left of this page on UAND's and the Academy's advocacy efforts.
Malnutrition Awareness Week
Licensure
Order writing privileges
MNT reimbursement
Reporting tool for stories of harm and/or success
Legislative guidance
Legislative Day
Dietitian Legislative Ambassadors
Utah RDN participation in the Academy's legislative priorities and grassroots initiatives
Public Policy Workshop (PPW)
Licensure (click here for licensure information)
Academy Incident Reporting Tool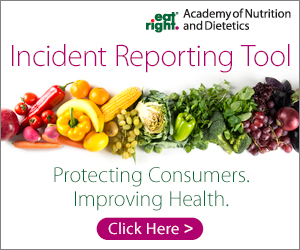 Please feel free to contact your advocacy leaders for questions or clarifying information!


UPCOMING EVENTS
There are no meetings or events posted at this time.