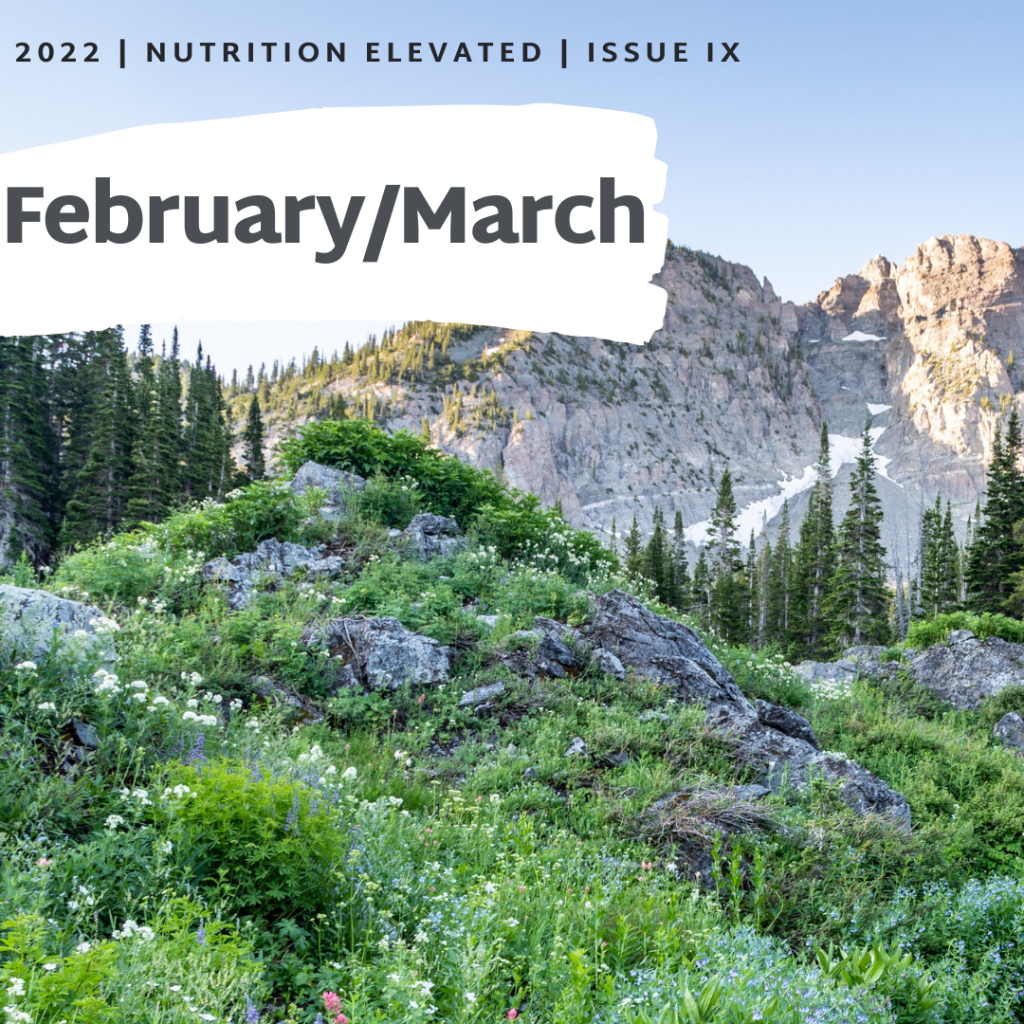 Click on image to view newsletter
The Nutrition Elevated winter newsletter is here! In this issue we cover:
National Nutrition Month grant money is available! #UANDNNM22
2021 Awards of Merit and Recognition
Member Spotlight: Melissa Baugh
Registration open for annual meeting: March 24-25
Call for annual meeting abstracts and 2022 award nominations
UAND Board Positions; network and build your resume
The Academy's Advocacy Summit recap
and so much more!
If you would like to be featured in our next newsletter, please email us at socialmedia@eatrightutah.org

Wishing you a peaceful and happy winter,
The UAND Marketing Pillar