Annual Meeting 2023 Post Conference
Learn the Evidence – Advocate for Diversity
The Annual Meeting of the Utah Academy of Nutrition and Dietetics was held at the Viridian Event Center on March 3-4, 2023. Special thanks to this year's Annual Meeting Committee for making this another great event!
Conference Evaluations:
Presentation slides/handouts and CEU certificates are available to Annual Meeting participants. For access, please email eatrightutah@live.com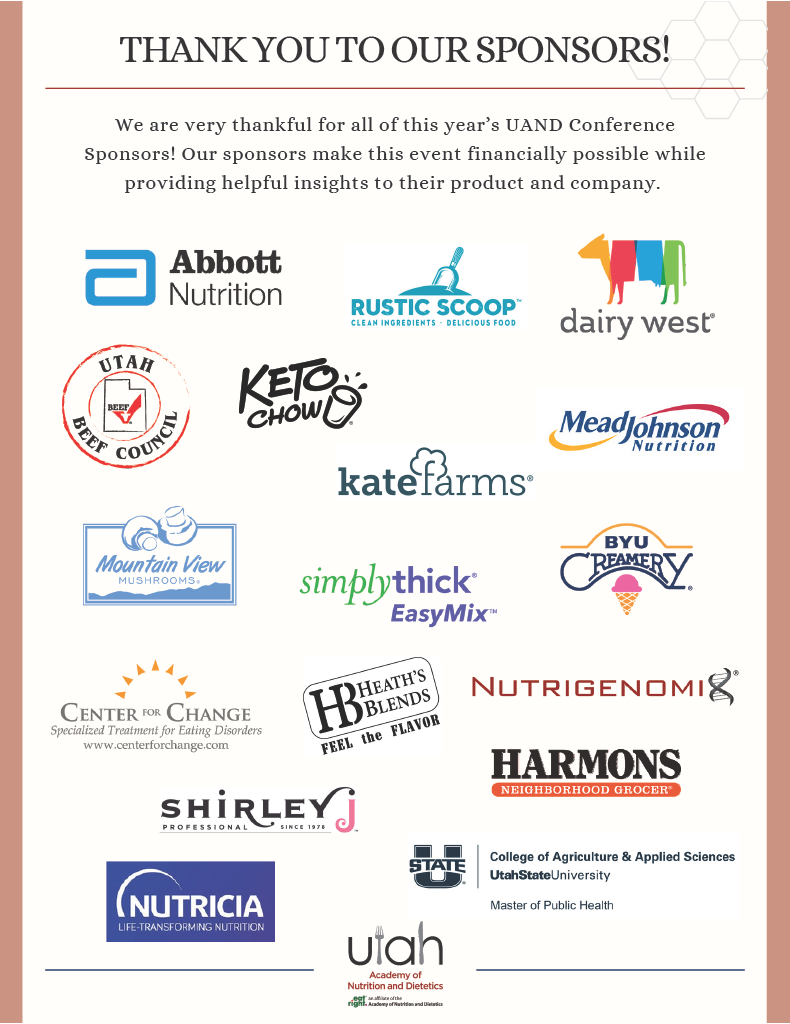 Past Annual Meetings (click here)
UPCOMING EVENTS
There are no meetings or events posted at this time.