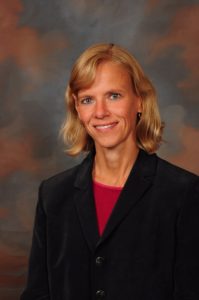 Dr. Dorothea Verbrugge will be presenting at the Friday morning UAND break-out session.  Dorothea will be presenting about the Affordable Care Act (ACA) and would like to also address the coverage requirements for commercial plans (based on ACA) as well as Medicare and Medicaid reimbursement, which are different and are not bound by ACA requirements.  This will be an important session to attend to understand the changes in healthcare and the implications for dietitians.
Dorothea is currently employed with Select Health as a Family Physician and Board Certified Medical Director.  She has 18 years of experience in Family Medicine with Select Health, Altius Health Plans, University of Utah Medical Clinics and Lehi Family Medicine Clinic.  Dorothea obtained her schooling in Cleveland, OH at Case Western Reserve University and was a resident at St Mark's Family Medicine Residency in Cleveland, OH.
Dorothea worked as a Certified Personal Trainer while she owned and managed Do iT Health & Fitness, LLC from 2002-2004.  She has Physician & Surgeon licensure with the State of Utah, Idaho State Board of Medicine and Wyoming Board of Medicine.  She is also licensed as a Physician with the Nevada State Board of Medical Examiners.
Join us on Friday morning at the UAND Conference to learn more about the Affordable Care Act!