Dan Day is the author of Brandtender Marketing: True Customer Engagement From the Inside Out.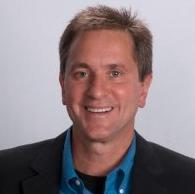 Dan will be speaking during a general session on Friday morning.  His presentation, "Everything You Say and Do is a Commercial for Your Brand," will teach us how to communicate our value as nutrition professionals in our every interaction.
What are the best brands in the world?  And what makes them so strong?
 How can you best represent nutrition in your practice?
Dan is passionate about people in organizations being their brand and promises to be an energetic and exciting presenter.  A recognized leader and author, Dan is a Board Member of the National Speakers Association, Certified Competent  Toastmaster (CTM) and has presented to thousands, at universities, associations and businesses—always in an entertaining, down-to-earth style.