---
May is Older Americans Month and this week, Robin Aufdenkampe and Wendy Phillips share a companion piece to last week's post!
---
Nearly half of older adults either are malnourished or are at significant risk for malnutrition, a disease that is most often recognized by loss of muscle and/or fat stores, weight loss, being underweight, a reduced ability to maintain activities of daily living, and/or vitamin and mineral deficiencies. Malnutrition may develop for many different reasons and is most often related to poor calorie and protein intake or diseases and conditions that cause inflammation, increased metabolism, or poor nutrient absorption. We are currently in the #COVID-19 pandemic, an acute illness that causes significant inflammation which is worsened by existing malnutrition or can cause malnutrition in those at high-risk.
Malnutrition prolongs patients' medical complications during and after an illness such as COVID-19 and even increases their risk of death. Medical costs associated with caring for individuals with malnutrition in healthcare settings and at home are notably higher. Registered dietitian nutritionists (RDNs) focus on preventing and treating malnutrition. Since May is Older Americans Month, and the risk for COVID-19 infection remains high, this is the perfect time to share tips and resources for addressing malnutrition!
The nutrition care process (NCP) provides a framework within which RDNs can lead the healthcare team to prevent and treat malnutrition, as shown in the below graphic. The first step in an effective malnutrition program is to use a validated nutrition screening tool to determine which individuals need a referral to a RDN. Then, these patients receive a comprehensive nutrition assessment, including a medical and diet history and a nutrition focused physical exam to determine the presence of malnutrition and other nutrition diagnoses. The RDN is able to discuss the specific malnutrition diagnosis with the licensed independent provider (LIP), usually the physician, for documentation as a medical diagnosis that can be translated into a diagnosis code for inclusion in the claim forms and data collection and analysis databases. The RDN collaborates with the healthcare team to develop a nutrition care plan and implement the appropriate interventions. 
Ongoing monitoring and evaluation of the nutrition care plan is vitally important, to individualize the patients care, improve their nutrition and health outcomes, and make adjustments as needed. The most important component of this care team is the patient/client and their caregivers, as they need to understand their diagnosis and treatment plan, and set their own individual care goals for themselves.
Unfortunately, despite our best prevention efforts, malnutrition may still develop. Here are some ideas on how to identify and prevent possible malnutrition.
Regularly check in on older adults in your life – relatives, colleagues, neighbors – via a brief call or video chat. Ask them how they're doing, and pay attention to whether they look well hydrated and if they're experiencing weight changes. Discuss your observations with them, if needed, and contact their healthcare provider if you have serious concerns.

Check to ensure that older adults you know have access to adequate supplies of high-quality, nutrient dense foods and beverages and provide groceries if possible, even simple items such as nutritional supplements that require no prep and can provide additional protein and vitamins.

If you are at risk for malnutrition or experiencing symptoms of malnutrition, please contact your medical professional or member of your healthcare team to share your concerns and ensure your health needs are being promptly met.
Early identification and treatment of at-risk older adults can help to prevent and minimize the degree of malnutrition, as well as the medical and financial complications that can ensue.  Most importantly, the overall quality of life and longevity of this precious population is improved through the prevention, identification, and treatment of malnutrition.
---
— Wendy Phillips, MS RD CD CNSC CLE NWCC FAND
Public Policy Coordinator, Utah Academy of Nutrition and Dietetics
Regional Vice President, Morrison Healthcare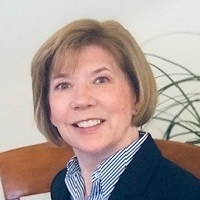 — Robin Aufdenkampe, MS MHA RDN FAND
Past President, Utah Academy of Nutrition and Dietetics
Executive Operations Director, Intermountain Healthcare
---
Photo by Cristian Newman on Unsplash