Meet UAND Member Ashley Quadros, MS, RDN, CD!
---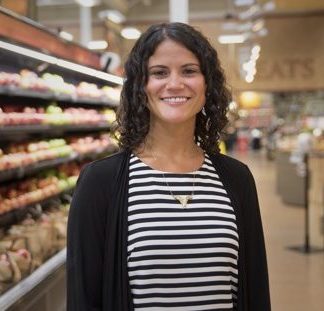 How many years have you been a dietitian? How long have you been a member of UAND?
4
Where do you currently work and what do you love about it?
Harmons Grocery. The variety of activities I get to do in my work.
How has UAND membership been of value to you and your career?
Networking and staying connected with my local dietetics community.
What is the best advice that you have ever received?
"There is no place in the brain for your soul to be hiding." Sam Harris (the advice was, try meditating!)
How do you spend your free time?
With my dog, cross country skiing, mountain biking, cooking, baking.
What is your favorite book (or movie)?
The Alchemist
What advice do you have for young dietitians?
Don't be afraid to share your perspective and opinions.
What's your favorite moment of your career so far?
It's hard to pick a favorite! Traveling to FNCE is always a great experience. Just getting to work with great colleagues and appreciative patients. Quality interactions with others where I feel like I'm helping is satisfying.
What is your favorite recipe or food tradition?
My family's tradition of Portuguese cooking… lots and lots of seafood!
---
Would you like to be featured? Submit your Member Spotlight Questionnaire here.