---
The Award of Recognition is given to recognize and thank those individuals or companies who contribute unselfishly to the dietetics profession in Utah. They are not RD's or members of the Academy of Nutrition and Dietetics, but have demonstrated service to, or promoted the dietetics profession, via scientific knowledge, technical skills, legislative action or career opportunities.
UAND is pleased to recognize the contribution of Dr. Jennifer Turley.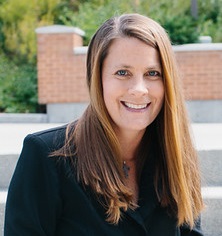 Dr. Jennifer Turley is a professor of nutrition and the chair of Weber State University's (WSU) Department of Athletic Training and Nutrition. She received her Ph.D. from the University of Texas-Austin and baccalaureate degree from Arizona State University. She has also served as a post-doctoral fellow at the National Cancer Institute.
Throughout her 22-year career at Weber State University, Dr. Turley has established herself as an inventive educator, valuable mentor, and adept scholar. She is the recipient of the Brady Presidential Distinguished Professor Award (2014), George and Beth Lowe Innovative Teaching Award (2005), and Exemplar of Technology Delivered Instruction Award (2005). She has contributed to the Nutrition program growth at the Weber State University Layton campus and worked with faculty from various disciplines to launch a nutrition foods lab, greenhouse, and garden. She has also spearheaded the development of the new Nutrition Education major.
We are pleased to thank Dr. Turley for her tireless efforts in nutrition education by awarding her the 2019 Award of Recognition.
Congratulations Dr. Turley!
---
 Do you know someone like Jennifer? Nominate them for this year's award! For more information and to submit the nomination form, click here. The deadline for nominations is February 15th.