FNCE starts this Saturday, October 26th! We're excited to highlight our Utah dietitians and students who will be presenting on current nutrition issues and research. If you're attending FNCE, we hope you take the opportunity to support our fellow Utah dietitians and attend their presentations!
---
Wendy Phillips, MS, RD, CNSC, CLE, NWCC, FAND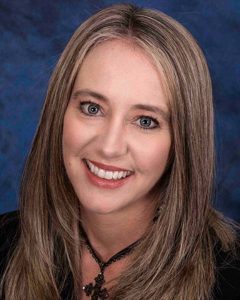 As a Division Director of Clinical Support at Morrison Healthcare, Wendy Phillips directs the development, implementation, and maintenance of clinical nutrition programs and services for hospitals, rehab and long-term care facilities, and outpatient counseling centers. Wendy is also the Public Policy Chair of the Utah Academy of Nutrition and Dietetics, the Past Chair of the Academy's Consumer Protection and Licensure Committee, the Chair for the Clinical Nutrition Management DPG, and an Associate Editor of Building Blocks for Life, the peer reviewed publication of the Pediatric Nutrition DPG.
Wendy's presentation:
Influencing Leadership and Inspiring Change at Every Career Stage
Sunday, October 27th, 8-9:30am
Sarah Bellini, PhD, RD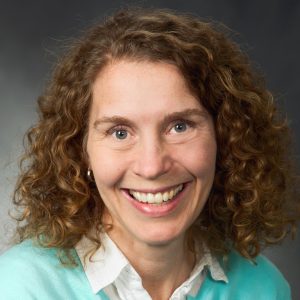 Sarah is currently an assistant professor in the Department of Nutrition, Dietetics, and Food Science at Brigham Young University and the director of the didactic program in dietetics. She earned her master's and doctorate degrees from Utah State University in Nutrition and Food Science and completed her bachelor's degree at University of Idaho in Dietetics.
She worked as a clinical dietitian at Primary Children's Hospital in Salt Lake City Utah for 11 years with 6 of those years as the inpatient clinical nutrition manager. Dr. Bellini taught nutrition and dietetic courses at University of Wisconsin Stevens Point for 3 years prior to her appointment at Brigham Young University and continues to shape dietetics practice. She mentors future registered dietitian nutritionists in nutrition education and counseling and pediatric nutrition research. She melds her clinical experience with her research interests in improving the identification of pediatric malnutrition and providing evidence-based nutrition interventions.
Sarah's presentation:
Evaluating the Efficacy of the Pediatric Malnutrition Indicators: A User Survey
Sunday, October 27th, 11:45am -1:15pm
Student Poster Presentations
All times listed are when the presenters will be by their posters. The poster sessions are from 9am-3pm.
Leah Hidalgo
Poster Session: Professional Skills; Nutrition Assessment and Diagnosis; Medical Nutrition Therapy
Leah's Poster:
Burnout of Dietetics Students in the USA; Additional authors: Emily Patten, BYU
Sunday, October 27th, 11:45am-1:15 pm
Mandy Mathews, BS
Poster Session: Service of Food and Nutrition; Education, Training and Counseling; Business and Management; Food Service Systems and Culinary Arts; Research and Grants
Mandy's Poster:
Menu and Nutrition Characteristics of Student-Operated Restaurants in Dietetics and Hospitality Programs: A Qualitative Study; Additional authors: Emily Patten and Nathan Stokes, BYU
Monday, October 28th, 11:45am-1:15pm
Dusty Lybbert, BS
Poster Session: Service of Food and Nutrition; Education, Training and Counseling; Business and Management; Food Service Systems and Culinary Arts; Research and Grants
Dusty's Poster:
The Male Friendliness of Dietetics Education; Additional authors: Emily Patten, BYU
Monday, October 28th, 11:45am-1:15pm
---