Periodically we will be introducing you to one of our fabulous board members!  Very fittingly, Curt Calder will be starting us off.  Read on to find out more about the person we really could not do without.  Thank you, Curt, from all of us for all that you do!
Name:  Curt Calder
Current Board Position:  Executive Assistant (2003 – Present)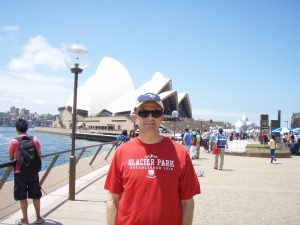 Have you served in any other positions for UAND or the Academy? If so, what were they?
Treasurer (1995-1997)
What is your current "day job"?
Clinical Information Systems Analyst/Project Manager for Intermountain Healthcare – nutrition informatics (what I do) is a "non-traditional" job for a dietitian but still very much involved with dietetics
What was your first job as a dietitian?
Community Dietitian at Merle West (now "Sky Lakes") Medical Center in Klamath Falls, Oregon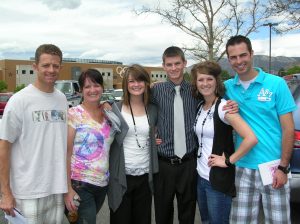 If you could have a super power what would it be and why?  
I would want to fly – I could get places much quicker and the scenery would be awesome!
What is the best meal you've ever had?
Probably a Christmas Eve dinner (multiple courses) that I ate in Orleans, France when I served there as a missionary.
If you could spend a day anywhere, with anyone, doing anything you want, what would it be like? 
I would go with any of my family that would want to an amusement park (maybe Cedar Point in Ohio) and ride as many roller coasters as we could.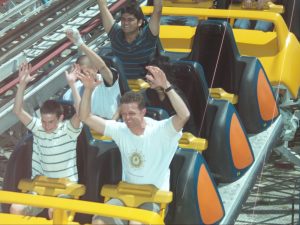 What advice do you have for young dietitians? What do you wish you would have known when you first became a dietitian?
Advice:  try several areas of dietetics before you settle on one and be sure the one you pick is something you like or for which you have passion.
Where do you see yourself in 5 years?  What is your dream job?
I have been working in my dream job now for 11 years.  I see myself in the same position in 5 years; it is hard to imagine doing something else.  Every day in my job is an adventure and brings something new.
Share your favorite story about Curt in the comments!